quote:

Originally posted by 46and2:
Is it time for TatorTot's annual Oil & Gas Mythbusters special?

Natural disasters are special editions. My annual edition is every spring during EPA mandated (i.e. penalties for non-compliance) summer gasoline deadlines.

The first thing we need to do is step back and look at the big picture of refined product (gasoline, diesel, jet fuel, etc) logistics. The hurricane is hitting in PADD 1C:
As some of you may remember from past postings that PADD 1C has one refinery and it's a little itty bitty one in Newell, West Virginia. This means that every one of these PADD 1C states is an importer of refined products and the logistics are pipelines, barges, tankers, and supertankers.
Here is the US Energy Information Administration's (EIA) real time storm disruption map that I screen captured a few moments ago. Brown lines are the refined product pipelines and white squares are the refineries.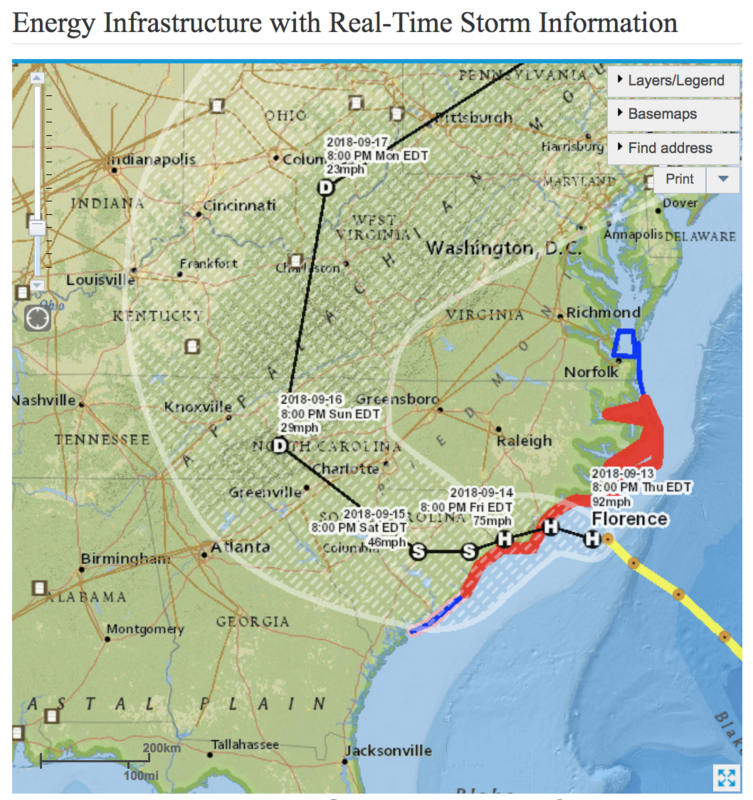 Depending on size, vessels (i.e. barges, tankers, and supertankers) take 8 hours to 2 days to off-load. Nobody in their right mind has been offloading vessels at any of the ports in the hurricane's cone the past few days as they need to be able to safely get in, get offloaded, and get back out.
Flash flood warnings are all over NC, SC, etc. so intrastate pipeline's are shutting in and monitoring until they can confirm system integrity. Therefore, pipeline barrels from the massive Gulf Coast refineries in TX, LA, MS, and AL are only flowing to safe locations and those locations may or may not run out of tankage to flow into.
The OP complained about Kentucky gas prices. If you look at the southeastern portion of PADD 2 you'll see Kentucky has a large refinery and an itty bitty refinery, and your neighbors to the south (aka TN) have a medium sized refinery beyond the left limits of the screen capture in Memphis.
Refined product is fungible (i.e. made to identical spec) and the only difference is the additives added at the loading racks for filling tanker trucks. The loading racks are at a facility called a distribution terminal. Some distribution terminals are at the refinery perimeter, but most are along pipelines or a navigable waterway (e.g. Ohio River). Distribution terminals in KY, TN, GA, AL, etc. that aren't affected by the hurricane now have demands on them from gas stations in hurricane affected areas and the economics of supply and demand create a price increase. This is how a hurricane in NC affects the prices of gasoline in states like KY.
Over the years, draconian regulations and basic economics have combined to shutdown refineries in PADD 1C and
NIMBY
,
BANANA
, and draconian regulations have combined to prevent new refineries from being built. The further apart refineries are from customers the greater the logistics disruption from natural disasters and man-made disasters.
---
Ego is the anesthesia that deadens the pain of stupidity

DISCLAIMER: These are the author's own personal views and do not represent the views of the author's employer.