This case seems like it was so long ago.
http://abcnews.go.com/US/cop-m...ng/story?id=51595376
Ex-cop Michael Slager sentenced to 19 to 24 years for shooting death of Walter Scott
Former South Carolina police officer Michael Slager has been sentenced to 19 to 24 years in prison for the deadly shooting of unarmed black man Walter Scott.
U.S. District Judge David Norton ruled today that the former officer committed second-degree murder and obstruction of justice. The judge's sentencing decision comes after Slager, who is white, pleaded guilty to a federal civil rights offense.
Slager shot and killed Scott on April 4, 2015, while Slager was an officer with the North Charleston Police Department. Witness video that surfaced shortly after the encounter appeared to show the moment Slager fatally shot Scott as he ran away. He was fired from the force after the shooting.
Slager was charged in South Carolina with murder and pleaded not guilty. During the murder trial, Slager's attorney said his client shot Scott because he was in fear for his life. In 2016, the case ended in a mistrial. The state retrial and federal trial were expected to take place this year, but instead, in May Slager pleaded guilty to violating Scott's civil rights in federal court, ending the federal case against him and also resolving the state charges that were pending after the mistrial.
The judge's ruling today followed several days of testimony, including from Feiden Santana, the witness who filmed the shooting, and Judy Scott, Walter Scott's mother.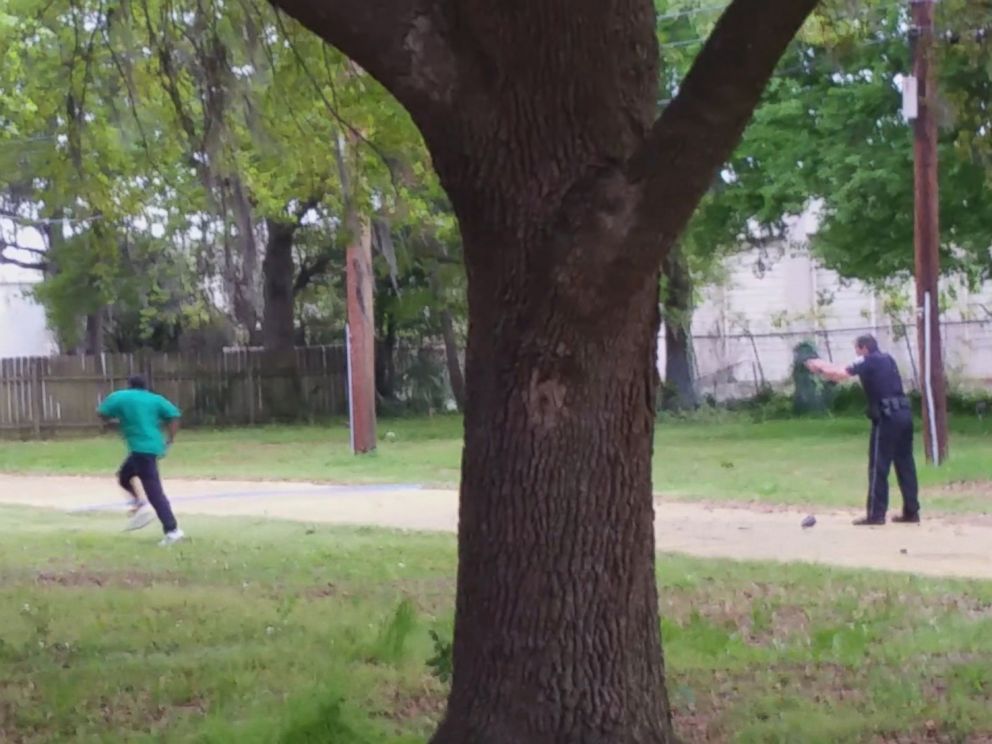 A sequence of images made from a bystander video shows Officer Michael Slager pursuing and then shooting Walter Scott in North Charleston, S.C. on April 4, 2015.
---
"Facts are stubborn things; and whatever may be our wishes, our inclinations, or the dictates of our passions, they cannot alter the state of facts and evidence."
- John Adams