So this little guy was at the humane society. He never barked, and he seemed a little shy. Out in the meet and greet area, he was super friendly, but calm.
The humane society said he appears to be mini pin and chihuahua. Maybe all chihuahua. I don't really give a shit what he is. He's cool as fuck, and my wife loves him, so that's all that really matters.
Supposed to be 3-4 years old. Definitely leash trained. Always walks to the right of everyone.
Bought a dog bed and immediately he knew what it was and jumped right in as if he owned it for years.
Assuming he's housebroken. He hasn't pissed a drop since we picked him up. I'm assuming it's nervousness. We have had lots of walks and opportunities, just hasn't squeezed a drop.
He has drank some water and eaten two treats and some kibble.
Mrs. Cooker likes him a lot.
I think he's pretty damn awesome.
May I introduce to you, Louis, the newest member of the Family.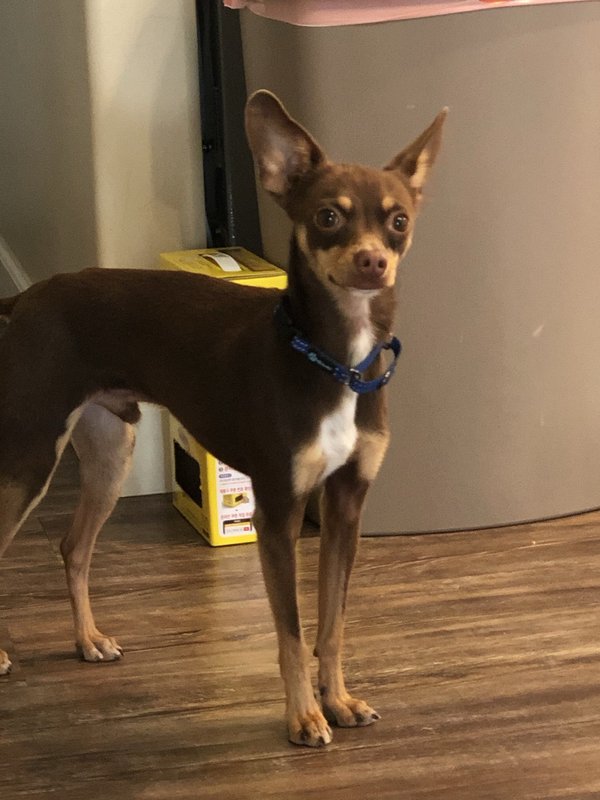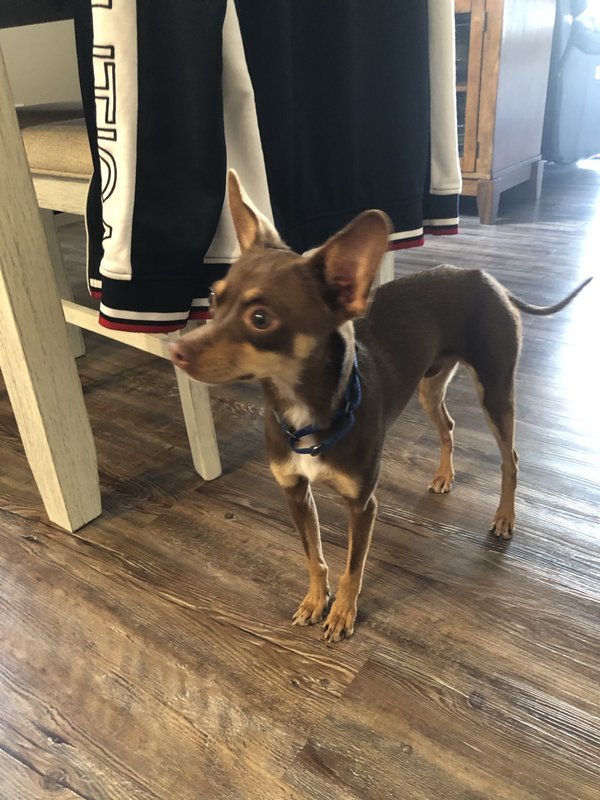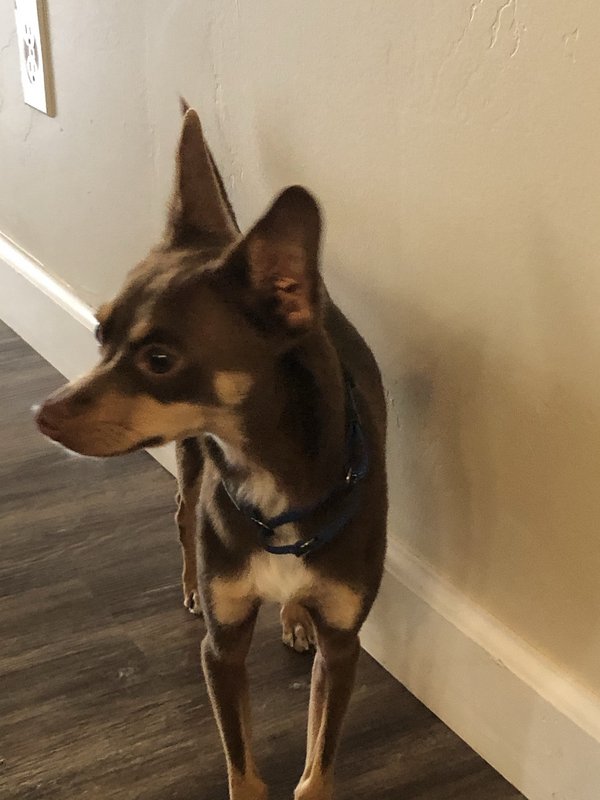 ---
quote:

Balzé Halzé:
now I see that you're about as bright as a black hole, and twice as dense. Good lord.
The "lol" thread