OK fellas. I'm stuck in Memphis for about 6-7 weeks for training. There is a cigar shop about 5 miles from my crashpad that has turned out to be just the thing that I need.
For the past 10 days or so my schedule has been show up at 7 or 8 AM and be done by 2 PM at the latest. I go grab a late lunch, stop by the crahspad to change clothes and hit the cigar shop by 3 or 3:30. It is a Tinder Box, if anyone is familiar with them. Very good selection, friendly staff and in this one at least 12 chairs to kick back in and smoke.
I have been using my afternoons to study (the iPad and earbuds) and smoke something.
One thing I told myself, just because I could - everything I smoke will be something new to me.
So the first day there I am strolling through the humidor and something catches my eye - a turquoise band. I pick one up and I see H Upmann on the big band an AJ Fernandez on the small band. Well this should be good!
And yes, that was one hell of a nice cigar.
Two days ago I show up and again do the walk through, looking for something I have not seen.
I find something that looks good. I take it out and ask the two guys working what the story is on this stick. Neither one has smoked one, but they hear good things about it.
Good enough, let's go.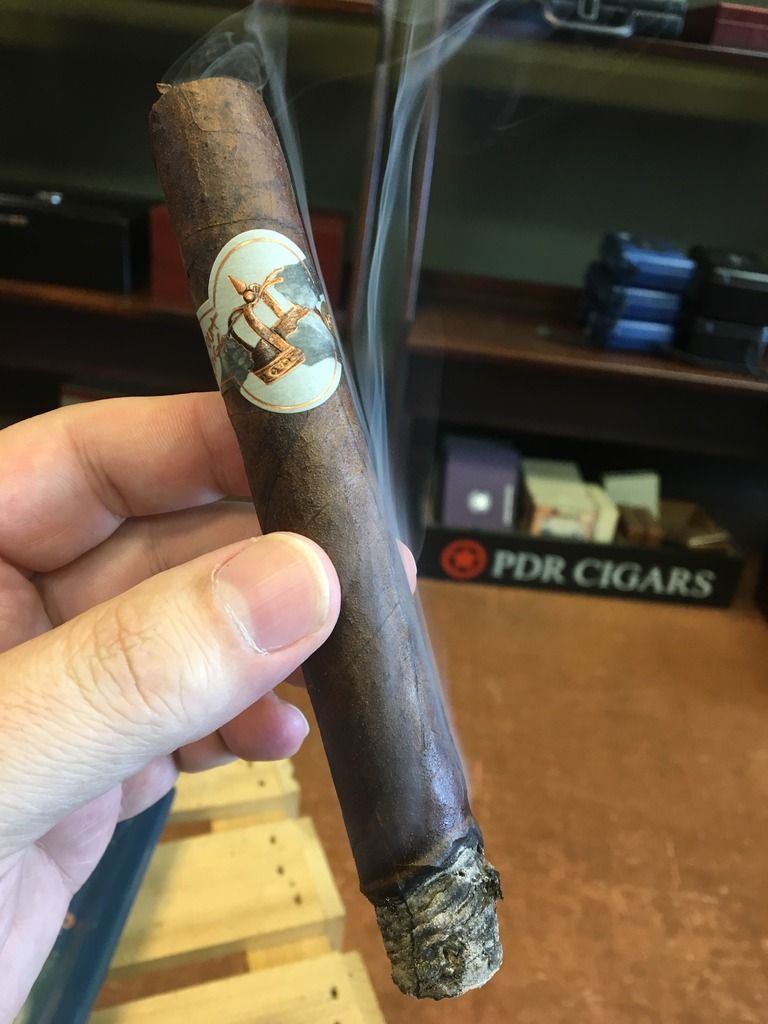 An All About Kings Foreverlast.
I lit it up and was impressed. After about 10 minutes I decided to find out what the hell this cigar was. To the Googles we go!
Drew Estate and Caldwell together? No wonder it was so good! Shit, I need to snag a whole lot more of these while I can!
Bottom line - I am having a lot of fun (and so far very good luck) just trying something different. And in my case just mostly random. This place has a very good Drew Estate selection, so every time I walk by the Dirty Rats and UF-13s and say "Nope, not today. Today is for new cigars..." I hear them cry just a little bit....


----------------------------------
This and no other is the root from which a tyrant springs; when he first appears above ground he is a protector.
Plato