pompous ass DEM Madeleine Dean goes on MSNBC and says
"You saw his affect yesterday. He was disrespectful. Spoke over top of every one of us. In particular he spoke over women. He was flanked by at least 10 staffers, not a person of color among them."
The constant DEM mantra:
always
paint women and blacks as victims being held down. Only DEMs can "free" them
In the video of the actual "questioning" when Barr starts laughing, Dean puts up a 2009 science and technology study that pepperballs make an ideal chemical dispensing system.
She then asks is he aware of his Dept's policy.
Barr says "what policy ?" she stutters the one I just provided to you.
Barr says "what did it say?"
Barr starts laughing. She says "perhaps you weren't listening"
Barr:
"I didn't see the policy. What was the policy in there?"
As Barr starts to speak, Dean lectures him on interrupting her and switches the subject
No wonder the DEMs kept Barr from talking, he would have destroyed every single one of them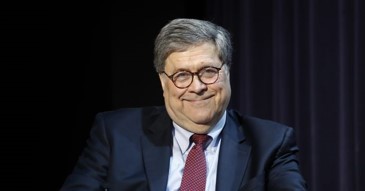 This message has been edited. Last edited by: sdy,