So that is 7 months of crap the vacuum could not get since there were three car seats there. The good news is the seat cover did a fine job and the seats underneath look good as new.
We'll see if clean up is any easier now that I have rearranged the seats.
The oldest boy has now reached the weight limit for the latch system. Has been tall enough for a booster for sometime but I have seen way too many injury collisions in my day. So he has been in a 5 point booster with latch system. Why there are no latch attachments in the 3rd row of a full size SUV is beyond me.
I removed the center seat and he is now in a high back booster in the rear and the smaller two still using the latch system in the middle row. So clean up might not be as bad.
I got 2 bucket seat covers and a bench seat cover from Cabelas.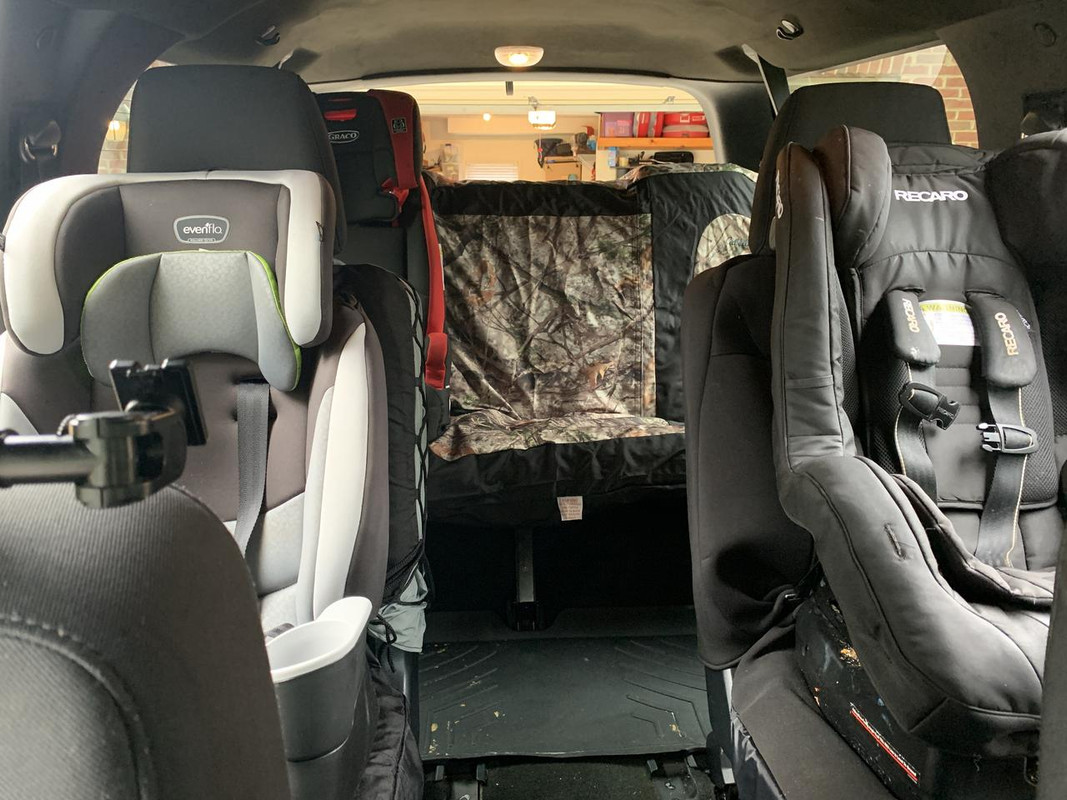 Yes, I know the 3rd row WeatherTech does not cover the portion where the seat was. I have a Maxliner for the 3rd row with buckets in the 2nd that will cover that spot. Got lucky on an Amazon Prime Warehouse deal and paid $20.
With the crap WeatherTech has been putting out on my last 2 purchases not a chance I am buying their product again.
If the $20 Maxliner sucks I'll likely get the Huskys


--------------------------------------
Everybody's got a blank page. A story they're writing today. A wall that they're climbing. You can carry the past on your shoulders.
Or you can start over.
Regrets, no matter what you goin' through. Jesus, He gave it all to save you. He carried the cross on His shoulders. So you can start over.
~NF RealMusic~