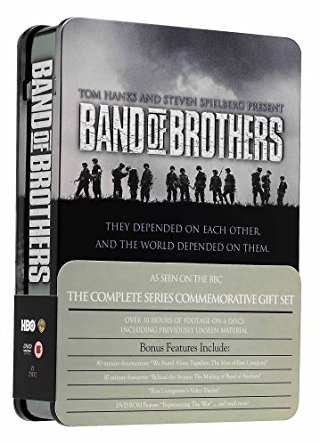 In March, Jim Shugart offered up a Karma on BOB, and I was fortunate enough to win it. Jim then proceeded to do everything in his power to delay shipping my karma, even going to the point of breaking a few ribs. Procrastinator.
Anyhoo, I digress. I told Jim that after I'd watched it, I would return to this forum and pay it forward by offering it up as a Karma to another forum member. I would like to see the recipient pay it forward at a later date once they've had a chance to binge watch it like I did (had it a month now, watched it all in the last day and a half).
Great to watch, hope you enjoy it as much as I did. Let's say that I keep it open for 5 days, just for grins, so will run the karmanator (if'n I can figure out how that works) on the evening of the 20th. Must have a working email in your profile. Thanks Jim, it was greatly appreciated.
This message has been edited. Last edited by: slabsides45,


________________________________________________

"You cannot legislate the poor into freedom by legislating the wealthy out of freedom. What one person receives without working for, another person must work for without receiving."
-Dr. Adrian Rogers