As some of you may recall, I ruined my front lawn last August by applying WAY too much weed & feed type product and basically killed/burned it up.
I ended up reseeding with this stuff, Kentucky 31, that seems to be growing pretty well but have a fair number of dead and thin patches where I think the soil was just too contaminated for the seed to germinate last September when I did the reseeding.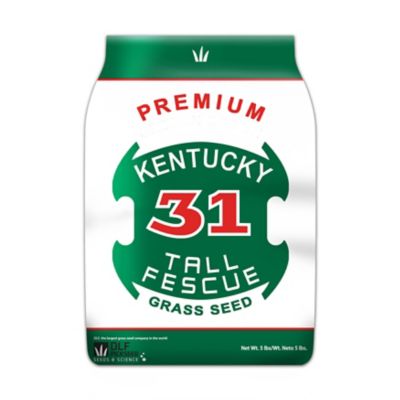 This stuff is very hardy and fast growing but it's also pretty coarse and lighter green. I plan to do a whole lot more reseeding/overseeding this September to fix all the bare/thin areas and don't know if I can use a Turf-Type Tall Fescue seed instead of the K31? Or will that look like crap? I'm reading conflicting information that some people have mixed types and it's OK and others have tried it and it ends up looking weedy because the much wider, coarser K31 is different than the Turf-Type Tall Fescue.
What do you lawn experts say? Stick with the Kentucky 31 or use something else?
Killing off what's there and starting over is not something I want to do at this point. I've worked way too hard to try to bring it back to start all over again.
This is a stock photo (not my lawn) of what Kentucky 31 grass looks like. It's that coarse, but I don't dislike it, it's just different. Seems like it's pretty hardy and takes heat and drought well: