quote:

Originally posted by JohnCourage:
I have the Dolphin Triton pool robot. It does a good job, runs up the sides to the tile line. Internal filters Work well. It does get stuck on my drains so I have to keep an eye on it. Had it a year now, so far so good.
One of the more expensive options, but looks to do more than just suction debris, the scrub action & finer dust/particle collection is a plus, since large debris isn't an issue.
Some of the reviews say it struggles with curvy pools, ours is quite curved in some places, so not sure if that would pose an issue.
The pool is roughly 30x20 & 5.5ft at the deepest.
Separate hot tub, sloped beach entry w/ stairs.
Step/seat on the far side from the hot tub & a 'seat' under the rocks at the bottom of the photo.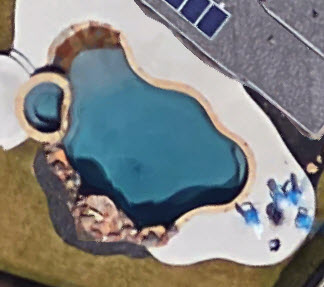 ---

The Enemy's gate is down.