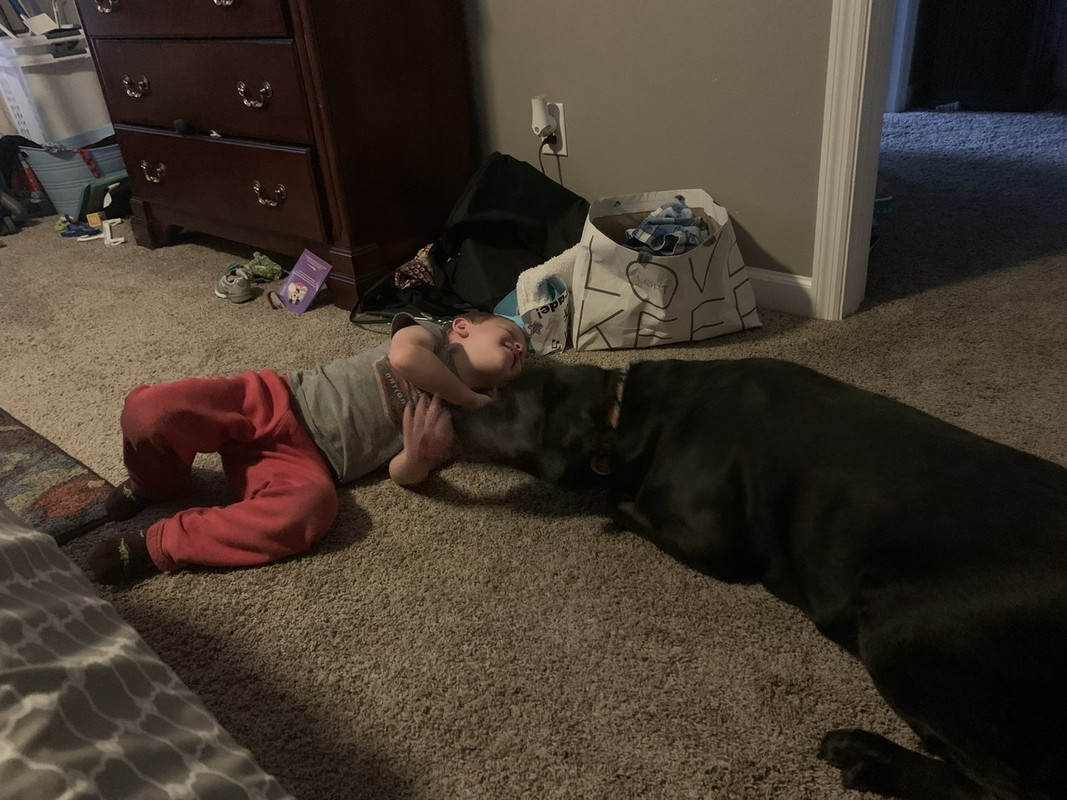 Molly came to stay with us 2 weeks ago tomorrow to see how things would go because she needed a new home.
It's likely pretty safe to say that she is here to stay. She has fallen right in with ease.
Almost feel like we cheated. I have always gotten dogs as puppies.
Molly will be 3 in January and she is extremely well behaved. House broken, has the run of the house when we are gone and bothers nothing. Is fantastic with our boys and already quite protective and possessive of them.
No need for a leash as she just hangs around. When you do take her for a walk she is very good on a leash, she is a sniffer though.
It was an argument each night as to whose room she would be in for bed time so we have come up with a rotation.
All 3 boys wake up and ask where is Molly first thing. They fight over who gets to feed her (we'll see how long that lasts).
I get up about 5 to take her on a walk and currently enjoy a nice morning walk in the 60s. The cold weather is about to hit so that will be less enjoyable but will still enjoy walking while it is quiet and dark.
It's been a long 4 years with no dog but pretty sure we lucked into a winner with Molly.


--------------------------------------
Everybody's got a blank page. A story they're writing today. A wall that they're climbing. You can carry the past on your shoulders.
Or you can start over.
Regrets, no matter what you goin' through. Jesus, He gave it all to save you. He carried the cross on His shoulders. So you can start over.
~NF RealMusic~