Originally posted by egregore: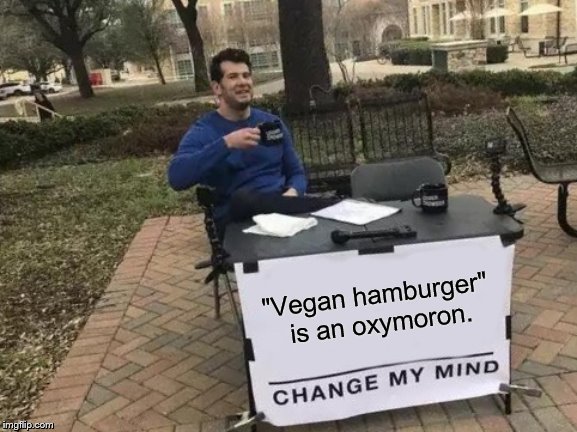 When I saw "Impossible Whopper" I thought of an extra patty or two (over/above the existing Double Whopper), maybe with bacon or something added, so big you can't get your jaws around it.

I'm disappointed.

I don't, however, see it as a political statement. Instead, it is good capitalism.

Why not try to target a potential market that they weren't getting before and make some money off it? If the burgers sell in St. Louis, they will get introduced in other markets, perhaps eventually nationwide. If the burgers don't sell, they will get quietly dropped.