In my case, it will be less red and white...
Coca-Cola has used a training video by antiracist activist Robin DiAngelo that tells employees to "
try to be less white
," according to "unwoke activist" Karlyn Borysenko based on information from what she says is a company whistleblower.
Employees are told in the "what you can do" section that to "be less white" one can:
Be less oppressive
Be less arrogant
Be less certain
Be less defensive
Be less arrogant
Be more humble
Listen
Believe
Break with apathy
Break with white solidarity
The list thus implies that all white people are, by their very skin color, oppressive, defensive, arrogant, apathetic, and so forth.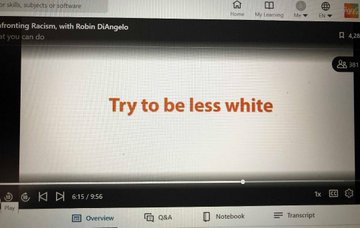 Note the Coca Cola logo in the upper right of the screen shot.


My other Sig is a Steyr...