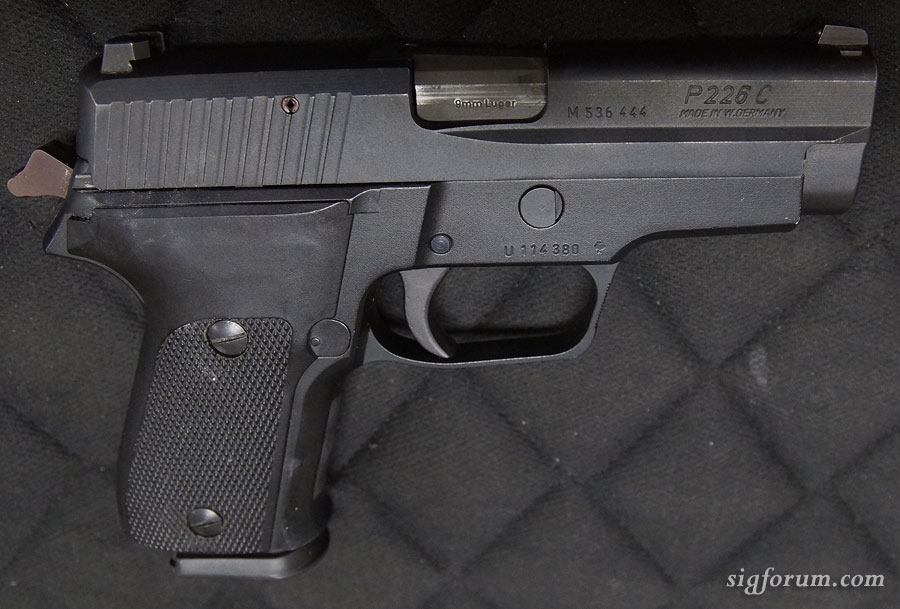 For those not aware of it, a prototype SIG-Sauer pistol was revealed in
this thread.
It is our privilege to host its auction.
Some of you have asked the identity of the SIG employee who willed the pistol to waynewash. His name was Lee Salter, who was a Manager of Technical Services for SIGARMS in the 1980s.
Wayne tells me that Lee was a former US Navy fighter pilot, Air America Pilot, and a gunsmith at Odin Intl./Collectors Armory.
His ID badge and business card will accompany the pistol.

The story is contained in the thread on this pistol, but, briefly, three prototypes were crafted and two were destroyed, leaving this one pistol extant.
As the photos show, the pistol exhibits wear and marks indicative of its toolroom origin. Both the P225 slide and the P226 frame date to 1984.
The auction will run from 7:00 PM EST Wednesday, October 5th, to 7:00 PM EST Sunday, October 9th.
The reserve price for the auction is $4000 (4000 USD). The minimum bid increment is $25. Payment will be certified funds or PayPal.

**Who is eligible to bid?**

To bid on this item, you must have been a member of this forum for at least 120 days and you must have at least 40 posts.
All questions should be posted in this thread.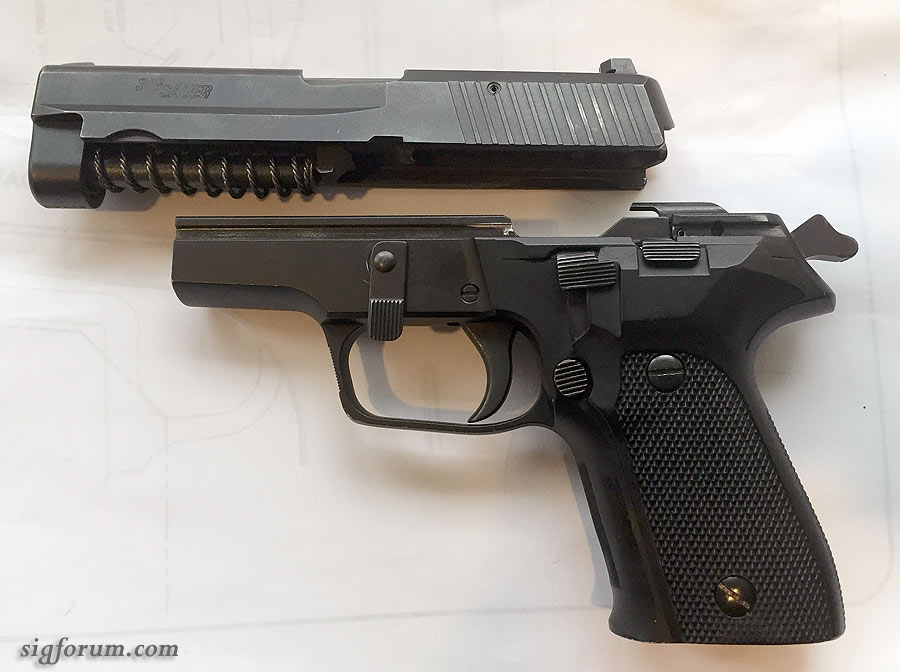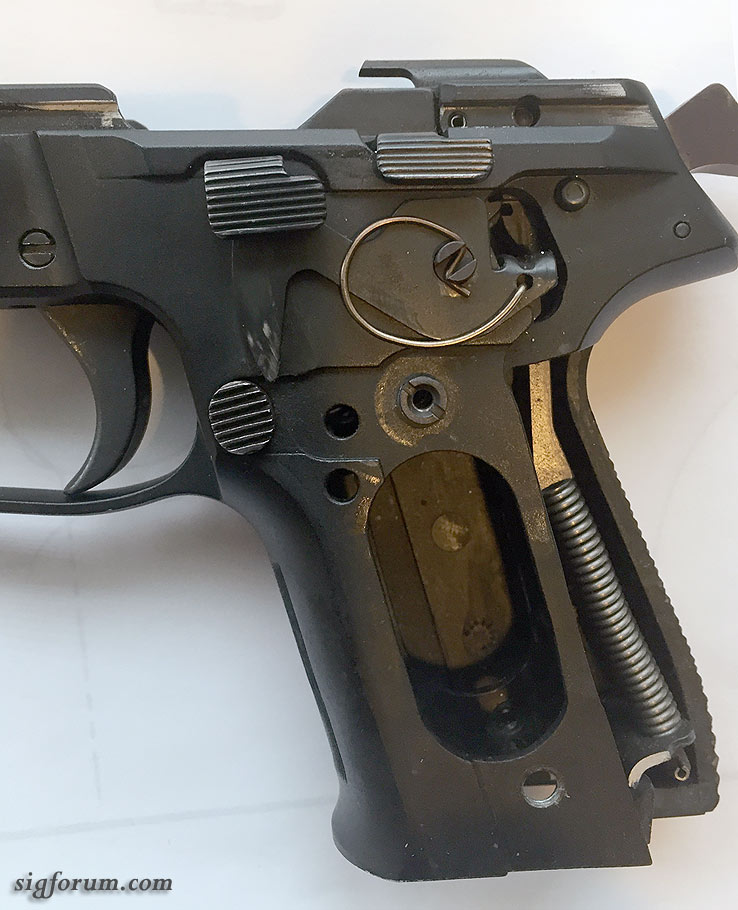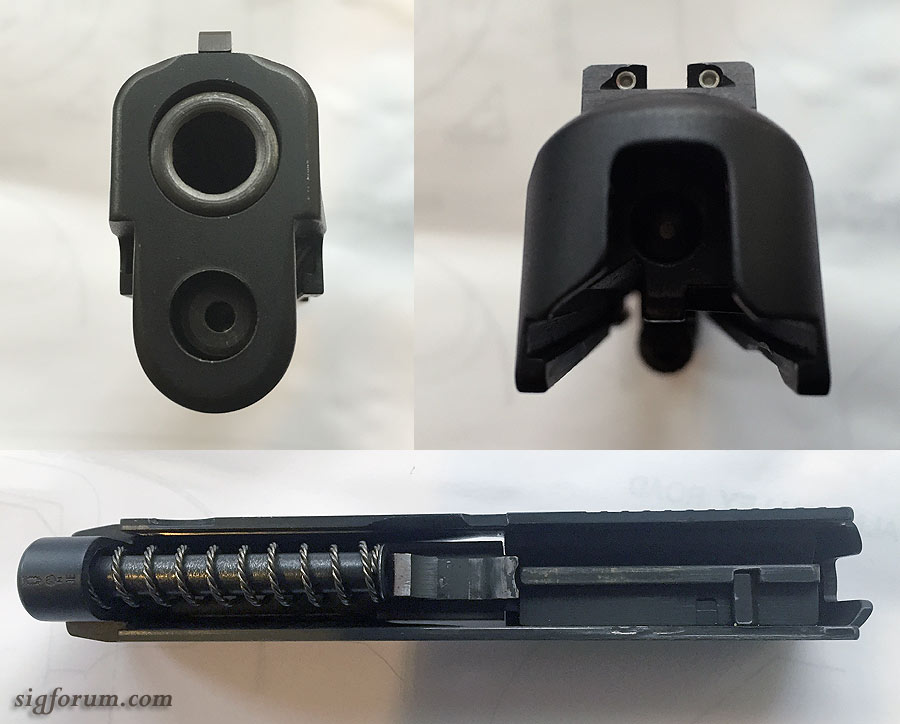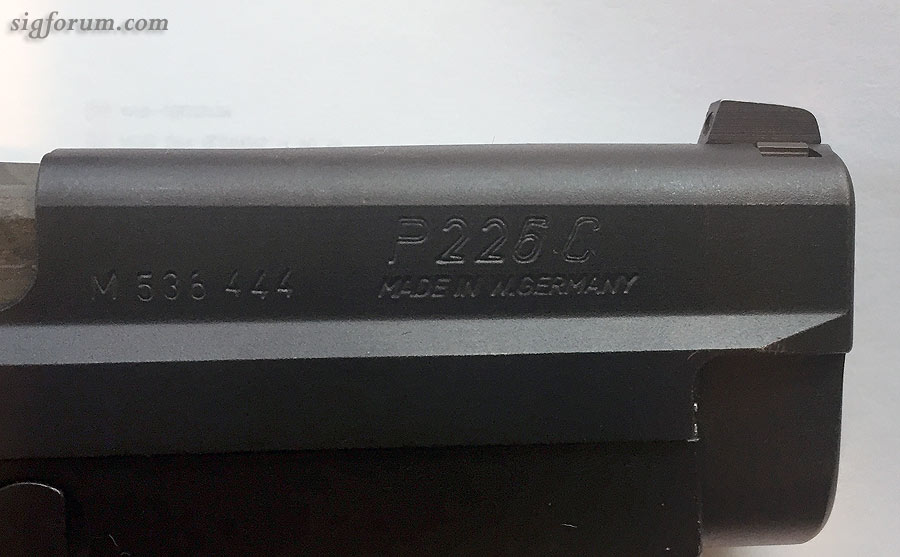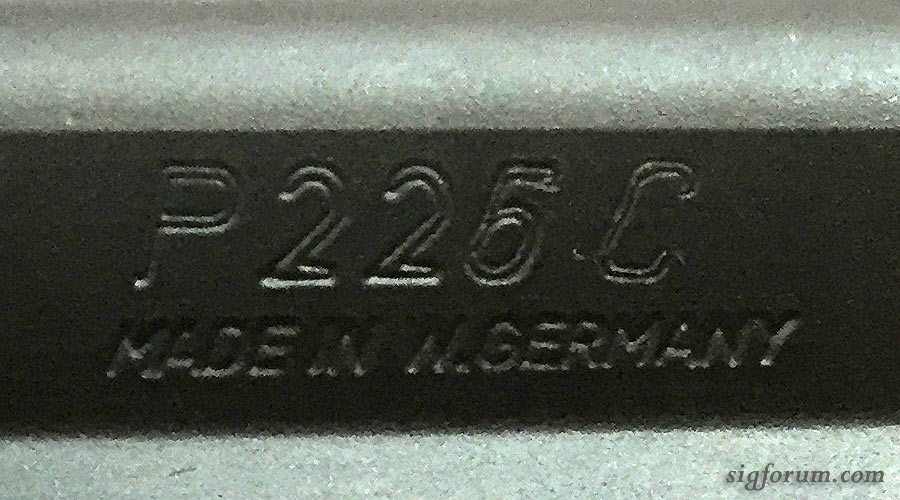 Shown with a P226 for scale
This message has been edited. Last edited by: parabellum,