quote:

Originally posted by 229DAK:
Interesting that ribbons are worn on the right side; the opposite of the military.
Often, but not always. Sometimes they're worn above the badge.
quote:

Originally posted by 229DAK:
Is this because the LEO's badge is worn exclusively on the left side?
Yes, the badge is always worn on the left side of the chest, when worn on a uniform shirt. But when worn on a belt, it's worn on the hip in front of the holster, which would be the right hip for most folks.
(The above is true for American police, but there are some countries whose police wear their badges on the right chest, and a number of places where police don't wear badges at all.)
Germany: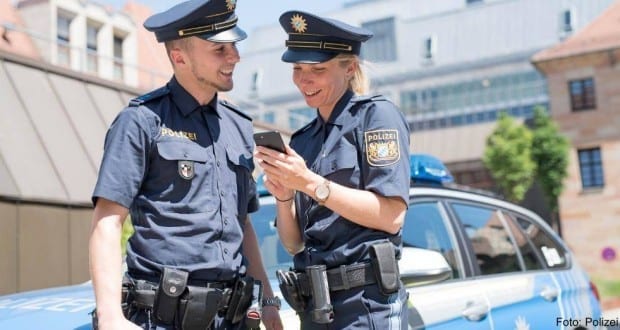 Sweden:
quote:

Is there some historical precedence for this?
It's always been that way. I've heard various theories about why the badge is worn on the left chest in my years of LE work, but nothing concrete.
It may have to do with shields traditionally being carried on the left arm, like with medieval knights.
Or it may have to do with the left pectoral being traditionally the "location of the heart", such as when putting your hand over your heart during the Pledge/National Anthem, (even though anatomically the heart is mostly centered behind the sternum with just a slight left offset).
quote:

The Escambia County sheriff appears to be wearing military ribbons. Is this common, too?
Not in my experience. But there are tens of thousands of LE agencies in the US, and every agency sets their own uniform policies, so there may be some that allow it. Or that may just be that Sheriff exercising his privileges of rank to add more pieces of flair to the uniform.