Sammy Cat
Sammy showed up at my sister's 3 days before I had to say goodbye to my best friend cat, Inky , age 20, back in August. I got Sammy from my sister, as brother in law is allergic to cats. I miss Inky so much each day.
Sammy was a basket case, eat up with fleas, parasites, skinny. I spent a small fortune on him at my vets, and proud to say since August, he has turned into a handsome fellow.
Sammy is the most ravenous cat I've ever met.
His personality is so different than Inky's was, not huggable, but still a sweet cat. I wish he would settle down to come inside, but he is happier being outside.
In his heated cathouses..:-)
I enjoy this thread so much.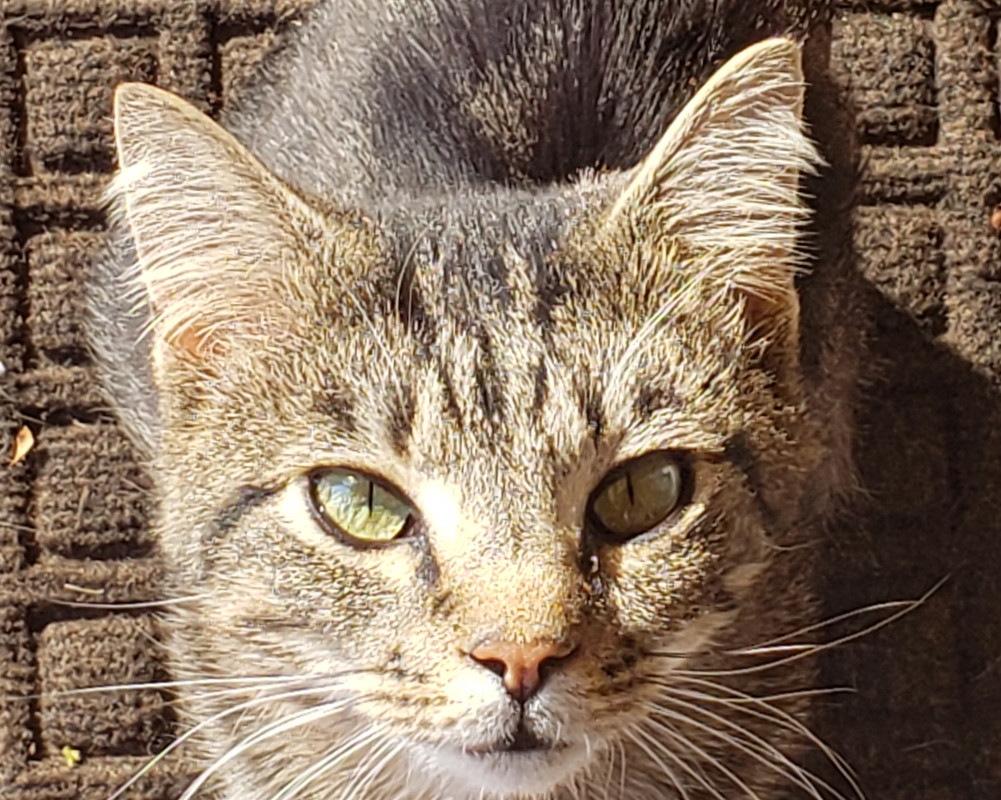 美しい犬