Murphy, trying to get comfortable in my armchair, while I am getting Francie from the groomer, first day we can do so. Little did he know he was going, today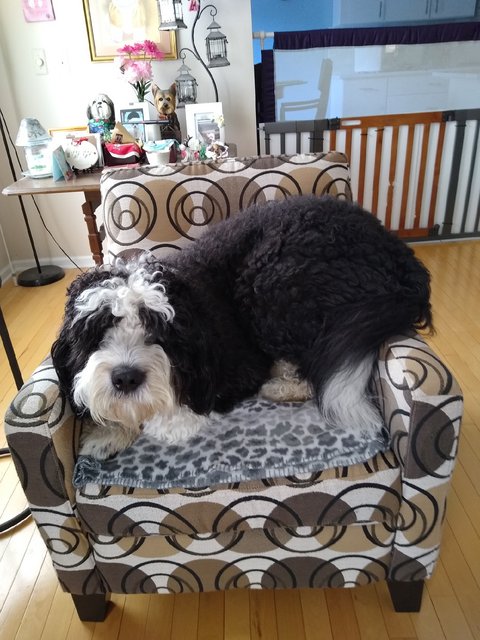 Normally, that's a no-no.
He got himself shaved down, today.
It was 90°, today, hopefully he will be more comfortable and we can keep the AC at a little more reasonable temperature, so that everyone else isn't freezing.
This has been very hard on the little, baby puppy.
(tipped our groomer 100%, each time; poor souls have had a very hard time, too)
---
Frank
Dogs are gifts from God, full of love. Save a life, adopt!
…and God made dogs, and it was very good, and God said: "I'm gonna have to have all of these back." Genesis 1, gospel according to Mr. Monkey ✡
NRA Benefactor

(Go away, Wayne!!! )
私のホバークラフトは鰻でいっぱいです!