It was a rough Thanksgiving weekend, as our Cooper went rapidly downhill starting the day after... We lost him that Monday, 11/26/18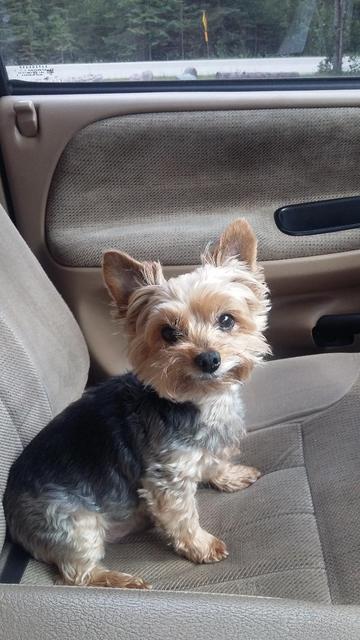 He and his mate, Lindsay, were saved from an amish puppy mill, before being thrown dead on a pile. We lost her in August of 2016. Both lived long lives, but it is so hard to lose them. Wouldn't trade the joy of being with them for anything. We were fortunate enough to adopt one of our fosters, whom they both accepted as their own, a few months before we lost Lindsay, so fortunately Cooper was not alone and Francie kept him young and active for more than two years. We will look to get a new member of the family in the new year...
Honestly, after we adopted them together from the rescue in 2008, I could not imagine life without them. Dogs are only love and these two had suffered at the hands of puppy millers, yet after several years of work, they are the sweetest, most wonderful lives to ever touch ours.
---
Frank
Dogs are gifts from God, full of love. Save a life, adopt!
…and God made dogs, and it was very good, and God said: "I'm gonna have to have all of these back." Genesis 1, gospel according to Mr. Monkey ✡
NRA Benefactor (Aug. 2018)

私のホバークラフトは鰻でいっぱいです!