When I left a gun in my truck, and I don't anymore, it was a polymer stocked, stainless Mini-14 that used to ride around in a St. John's County cruiser. It's not pretty, but it works.
As for pistols, I'd either use my SP 2022, or My GP 100.
As it is, I have a gun in my manbag, which also has a knife, and my wallet and license, so if I'm going anywhere, even in running shorts and a t shirt, I've got a gun in my truck.
I suppose that if I had to pick a gun to be my non-truck, truck gun that I also carry everyday, and hits everything I point it at (if I do my part), it would be this pristine Smith Mod. 19 in factory nickel, with case hardened trigger and hammer, and walnut target stocks. It never leaves my side...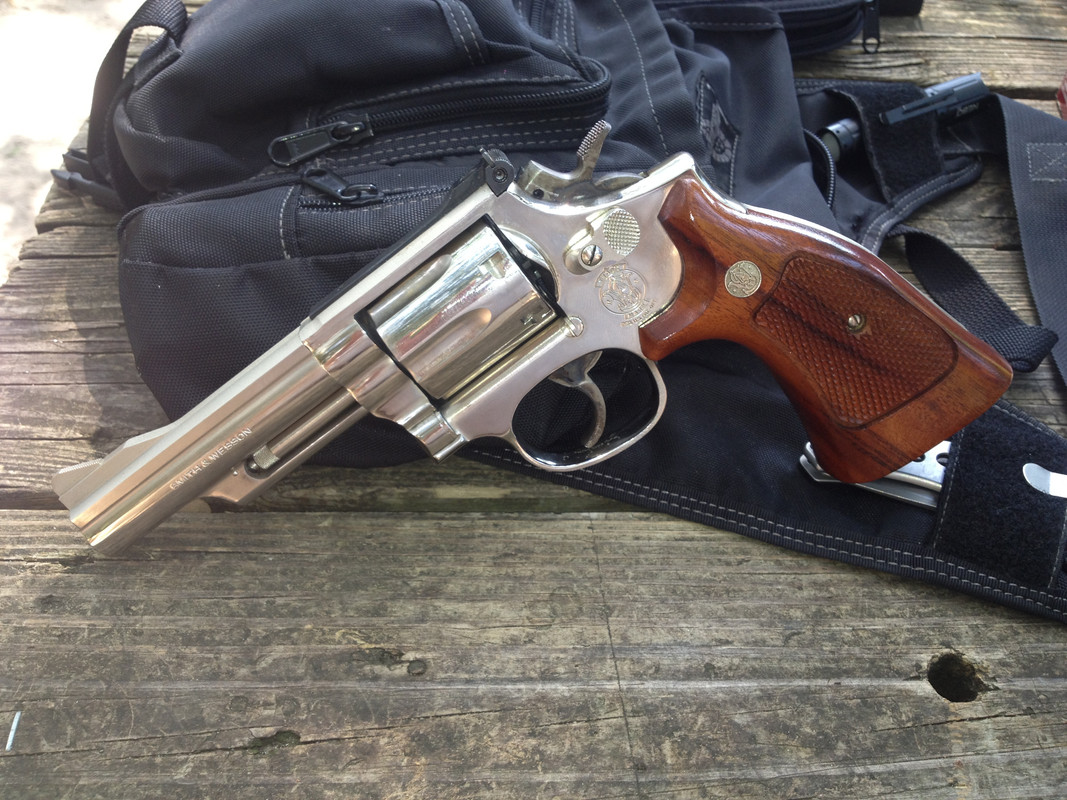 ---
"We may consent to be governed, but we will not be ruled." - Kevin D. Williamson, 2012

"All the citizens of this land are of right freemen; they owe no allegiance to any class and should recognize no task-masters. Under the chart of their liberties, under the law of high heaven, they are free and without shackles on their limbs nor mortgages upon the fruits of their brain or muscles; they bow down before no prince, potentate, or sovereign, nor kiss the royal robes of any crowned head; they render homage only to their God and should pay tribute only to their Government. Such at least is the spirit of our institutions, the character of our written national compact."

Charles Triplett O'Ferrall of Virginia - In Congress, May 1, 1888