quote:

Originally posted by Monk:
My password, my choice!
Then take your business elsewhere?
A service provider of ours decided I had to change my password regularly. So I told them "Ain't playin' that game. It's nonsense. So delete our on-line account access and resume sending us paper billing."
Sites establish minimum password/pass-phrase requirements because people tend to choose very stupid passwords, like "password." People choosing stupidly-easy passwords are also why some places insist users regularly change their passwords.
quote:

Originally posted by Skull Leader:
I'm under the understanding that most 8 character passwords with upper/lower/special/numeric character are able to be brute forced in time.
Well, yes, but...
If the site enforces even a
slight
retry delay, and makes any effort at all to temporarily blacklist the sources of repeated failed attempts, that could be a very, very long time. As in longer than your lifetime.
This assumes that crack isn't being run against a stolen password database, in which case ev3nVeRYl0n9pa55wrods! aren't safe.
I have had passwords as short a six characters and have yet to have had an account cracked, and I've been on-line as long as there's been an Internet. Had dial-up access to logins before that.
All that being said: I suggest passwords longer than eight characters, mixed-case in non-traditional places, throwing-in the odd numeric and punctuation character, not using any whole words or anything that can in any way be guessed from who you are, what you do, who you know, where you live, your pets' names, etc.
XKCD's take on passwords: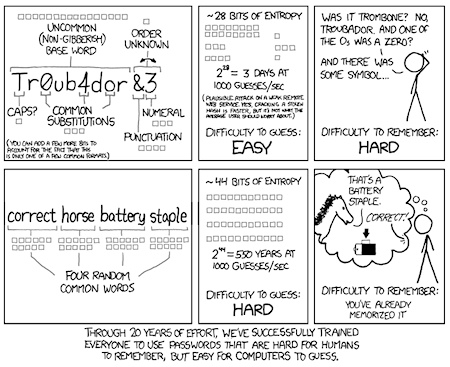 ---

"America is at that awkward stage. It's too late to work within the system,,,, but too early to shoot the bastards." -- Claire Wolfe
"Whenever somebody uses 'liberal,' when what they really mean is 'leftist,' they immediately lose my attention." -- Me